For the Easter Breakfast table!
This time I thought I'd make these quick easy little cutlery holders which also double as a name settings too!
I think I've just added orange to my Easter table!! I was originally thinking white and yellow.. but just maaaaybe the pop of orange is a good thing???
They are dont really take much to make up... and I'm not much one for measurements... so its how it turns out with a little cutting and shutting here and there.
Step 1
Cut a piece of
White Cardstock
into quarters (this will make four ) and then fold in thirds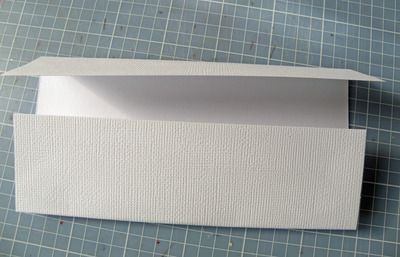 Step 2
Next, glue the seam edges down. I'll call these 'white sleeves'
Step 3
Oooh I love this paper! Using
WRMK Simply Spring Daffodil
cut a small piece as below - (look I gave measurements!!! Weeell, partially!) Then fold in half
Step 4
With this folded piece, cut just the smallest slither off each end (to kinda end up with an envelope-look) with the folded end being the widest, and the other end a tiny bit more narrower.
Step 5
Open the little fold (ink around all the edges of everything) and glue and slip either side of the bottom of the white 'sleeve' sealing it off, slide in a feather - and cut a little triangle out of the daffodil paper to fit adhering to the top
Step 6
Love a bit of trim to dress it up? This is
MME Stella and Rose Gertie Delightful Trim
. Glue a piece down a little bit from the top edge of the sleeve, on top of the triangle paper.
Step 7
This
WRMK Cotton Tail 'In the Meadow' Paper
is just wonderful for cutting out little bunnies! (its cheaper than buying stickers!) And here's another great paper to cut from
WRMK Easter Titles
And I cut out four to go on the yellow trim
Step 8
Glue the little bunny, and add some orange trim tied in a bow..
MME Stella & Rose Mabel Little Lady Trim
(Its that perfect carrot-ey orange!) Add some fabulous
MME My Girl Enamel Dots
And some
WRMK Simply Spring Chipboard Alpha
All finished complete with cutlery - ready for the Easter table!
------------------------
It's been very busy here at home and work.
I'm off away on Easter Monday for work in Melbourne until Thursday leaving the family to fend for themselves for a few days.

I try hard to put aside time to scrap. Just as well I'm a night owl, otherwise there would be no scrapping at all. sigh....
Playing catch up here at the moment!
---------------------------
How cool is this??
We are off overseas soonish.... and Paige really wanted a polaroid camera..
and since it was on sale - she got one, cheap enough... but the film to go in it weeeeeell ....thats expensive... there will be no taking photos willy-nilly! She's going to have to 'think' about what photos to actually take. Thats a new concept since she was born into a generation who only knows digital!
---------------------
My art work... a fluffy peacock feather and a little galah feather.
I've got lots of artwork that I've never posted here... this probably is one of the first. Probably not confident, self critical - though... am happy with this one.
Have a happy Good Friday!
xx